In these busy times, people are increasingly occupied with their careers and personal lives that people often forget small but essential tasks like buying an anniversary gift or even cooking and eating a cozy dinner. This is when the need for on-demand services comes in handy, providing everyone with the comfort and privilege to perform these tasks while keeping up with our busy schedules.
Its importance has also increased even further amidst the pandemic's recent wake as we are confined to our homes and heavily dependent on various apps and their services to fulfill our basic needs. As various apps perform these services, there are crucial things that these apps must always take into consideration before providing us with their services in order to avoid any mishap.
The mobile app space is congested, and many players struggle to find a piece and share it. Worldwide smartphone usage numbers count in billions with immense untapped potential and opportunities. And with a growing population, these numbers are only going to increase day by day. Every app and business that wants to have a share of this market must have some essential checkpoints that help gain trust and popularity.
Now, let's look at 10 of those crucial features that every app that provides on-demand services shall have.
1.Safety and Security
When customers download an app or make a payment, they always try to make sure that they are not losing their hard-earned money or personal data. Everybody is scared of the spying done in the name of usage analytics and data breaches by various companies. So while making an app, please make sure to have proper authentication on the servers that will store the data and utilize various safety protocols and encryption during the transaction. Do not forget to properly convey it all to the customers to ensure their hard-earned money to be in safe hands.
Check: Why On-demand business model is a successful option for startups?
2.Easy to Use User Interface(UI)
Suppose the UI of the app that you're using is non-intuitive, and information is hidden in menus and options. In that case, users will make no hassle to uninstall the app in no time. However, today with the preoccupation, individuals want access to everything right in front of them in just a click hand. Hence, it is mandatory to remember, the better the interface, the better the interaction with the users.
3.Order Tracking
If your app provides delivery services of any kind, it's essential to provide live tracking of the order status whenever they see they are informed and assured that their order is in the right place. Safe hands and will reach the correct destination on time.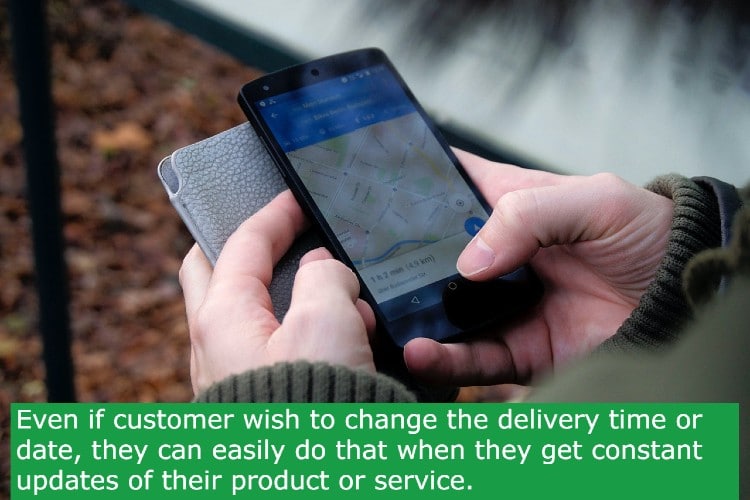 Check: How does an online tracking system improve customer experience?
4.Multiple Payment Options
Users nowadays want many different types of payment depending upon their preference. Not every user uses the same kind of payment method; some use debit and credit cards; some prefer cash on delivery. Hence in order to gain a variety of audiences, the app must have different types of payment methods so that customers can choose the payment method based on their convenience.
Check: Popular Online Payment Gateways to Consider
5.Rating and Reviewing App
Before using any app, people prefer to know more about it. No matter how much you advertise about the app, word of mouth always matters more. This is because people want real trusted reviews from real customers who have used their service. So always make sure to provide them with timely notifications for reviewing so that they can become your way to spread your word faster. The in-app store reviews of the various products and services you provide help to grab more audience.
Check: On-demand Mobile Apps are Booming, Why?
6.Notifications and Reminders.
Amidst the busy schedule, individuals often forget about their orders placed. Hence, you have to provide customers with notifications through various means (SMS, email, and app notifications) as a good service provider. This will helps them stay updated with the product order.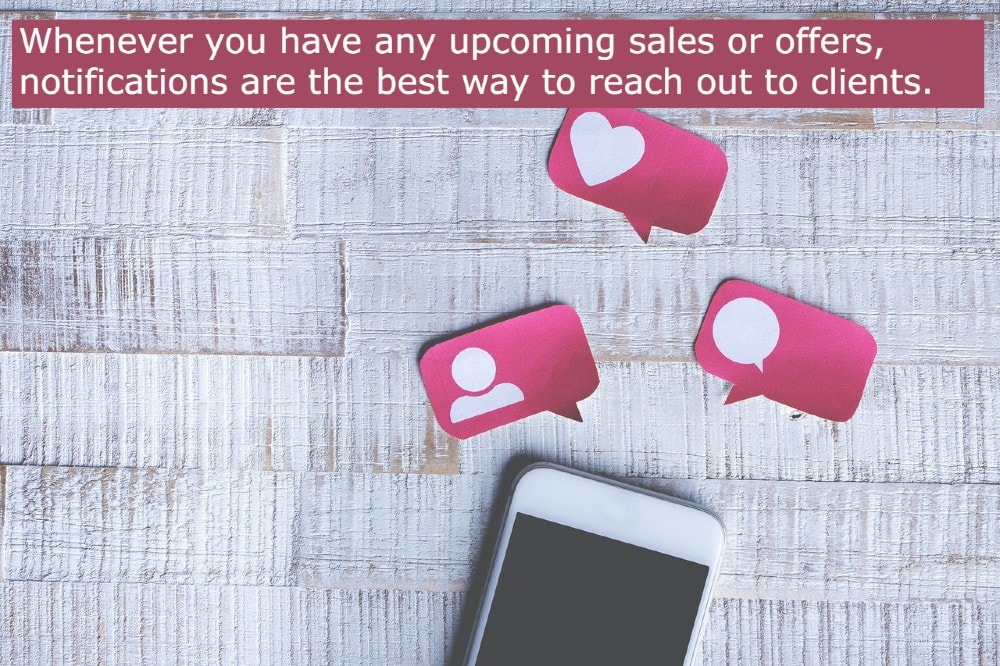 Check: Top 6 service industries that drive the on-demand economy
7.Quality Customer Care
Whenever people have issues with your services or order, they always prefer to talk to a real person instead of an app and text-based assurance. A good quality customer care is the one which is available 24×7 to solve all their queries and issues so that your customers are happy with your services.
8.Visual Appearance
This usually comes under UI, but if the UI is intuitive. It is recommended to create an app that can be seen by people with visual defects like color blindness. Additionally, the text shall have the right amount of contrast and is easily readable. If the app targets kids or young, the apps should look professional and fun while being easy to see and use visually.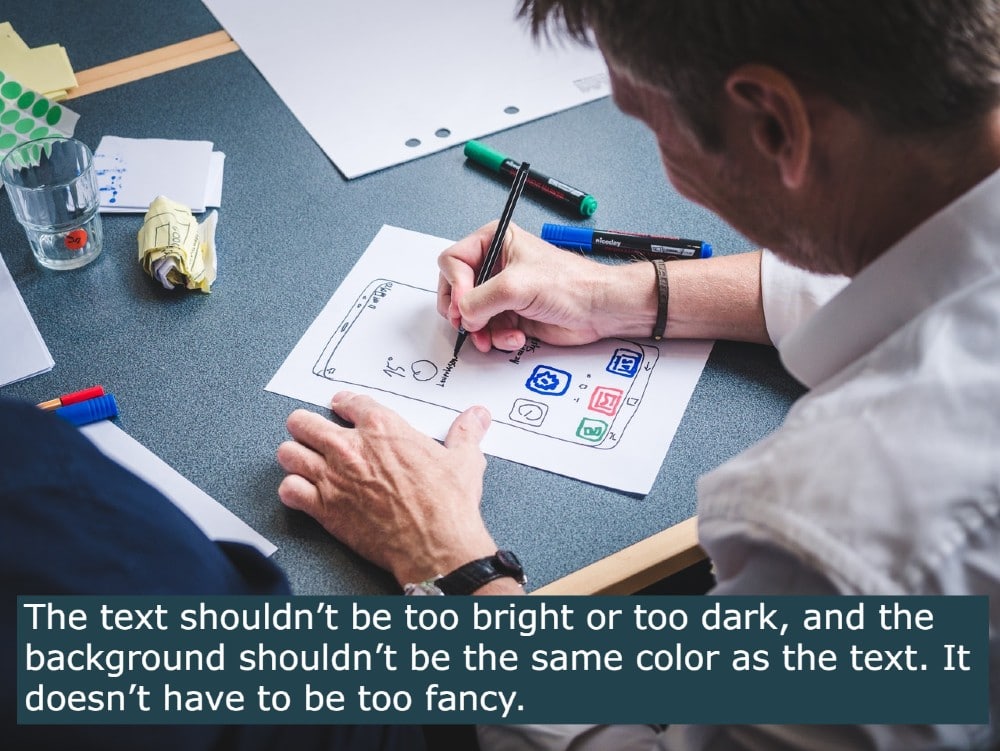 9.Order Search and Ability to View Past Orders
When people want a product or service, they don't want to browse through your catalog to find the thing they need. They want an easy way to find their wanted object, and there's no better way than allowing them to search for their desired object themselves. Moreover, people always want to know about their past purchases. So it's always best to keep all the orders from their past saved. This helps whenever they need to reprint the bill or just make a calculation of their past purchases, they can do it without any hassles.
10.Wish List, Bookmarks, and Cart
When visitors browse through your provided services and objects, even if they aren't currently interested in buying it but are attracted, they would like to keep it saved somewhere. This is done in order to buy it or avail of the service at the right time when one agrees to make the decision. Hence, wish lists, carts, and bookmarks are one of the best ways to give customers the ability to do so.
These 10 crucial features are a must for an on-demand service app. If you are planning to create an on-demand service app then forget not to add these features. So that's it, folks! Hope this guide will help you to make and design your app to make your business grow!
Check: Read this before you build your On-demand App
iScripts have built an on-demand service marketplace platform called UberforX to help you build your on-demand projects.
Have questions about iScripts UberforX and how it can work with your existing business or online business idea?
Call us at (312) 423-6728 with any questions you may have. We'd be happy to explain how our software works including any additional business need you may have.