Portfolio
Here are a few live websites powered by iScripts EasyIndex. This information is submitted by our clients.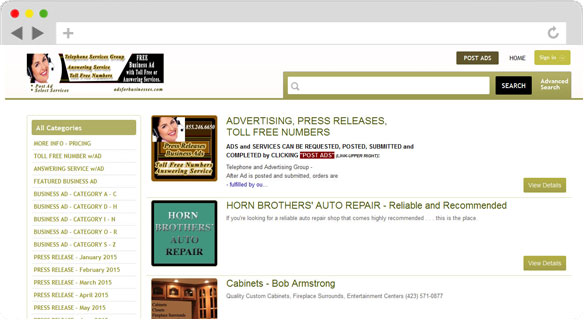 TricitiesPressRelease
Enjoy advertising, sharing your listings, coupons, specials and press releases with business contacts, customers, suppliers, friends and family. This site comes with image management and editing tools to maximize your advertising experience. Images can be uploaded in jpg formats. Image sizes must be at 72dpi and 302 x 302 pixels.