Portfolio
Here are a few live websites powered by iScripts MultiCart. This information is submitted by our clients.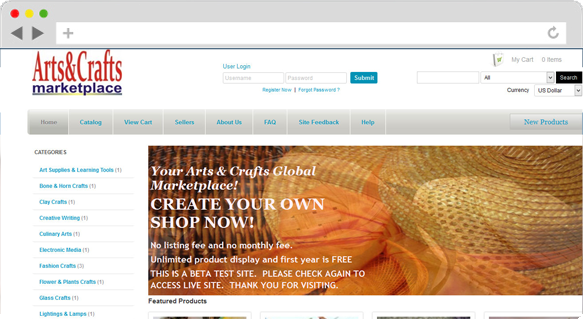 Haute Couture Crafts
Haute Couture Crafts is an online site where artists/crafters sell their high-quality artwork and craftsmanship. There is a 3% fee for each item sold as well as low-cost membership seller plans. They even have a category for Performing Artists too. You will also find other unusual items only on this site. This website is made successful by our base software iScripts MultiCart, a multi-vendor shopping cart software.