Health and fitness always have top priorities in our everyday life. The fitness industry is now facing a huge transformation. Many applications are available today under the fitness category. Apps for a healthier diet, fitness, weight loss, exercise patterns, and many more. This article is about fitness, wellness, and beauty service app called Mindbody. You can learn topics like:
What is Mindbody?
How does the Mindbody App work?
Business Model of Mindbody
How does Mindbody make money?
How to build an app like Mindbody?
What is Mindbody?
Earlier known as HardBody Software, Mindbody is a California based company that deals with providing cloud-based online meeting assigning and other business management software related to the wellness service industry.

Mindbody originated in 2001, and since then, the company has been able to connect millions of wellness professionals with its nationwide clients. Mindbody evolved from an idea according to which one of the most significant things that the entrepreneurs need to do is to focus on the needs of the customers and thus provide them seamless service.

Basis of a simple idea, the company transformed itself into the world's renowned wellness service providers.
Back in 2000, the company was established by Rick Stollmeyer, Blake Beltram and Robert Murphy with a vision of embracing and caring for ourselves and others. The company has reputed clients, such as New York Health and Bikram Yoga. The technology partners of this company include ClassPass, which helps to deal with inventory management with the help of Mindbody's API.
Mindbody is based on five essential principles that include committed towards wellness, consistent growth for the customers, caring for humanity, sympathy, and empathy for others, and providing valuable services. Furthermore, the guiding factors of the company are the seven dimensions which are physical, intellectual, social, occupational, spiritual, emotional and environmental. Check the Mindbody app in the store.
How does Mindbody app work?
With the Mindbody app, it becomes easier for the customers to find services related to wellness or beauty and thus schedule appointments. Moreover, the customers can pay from their phones while scheduling appointments to make the process more convenient.

As the booking process is extremely comfortable, the Mindbody app is gaining popularity each month, and it continues to get better. It has been found the consumers schedule around 6.2 million sessions using the app, which has thus become a handy tool for marketing. As the app can be used for free by Mindbody businesses and clients, so promoting the business is prevalent.
It is crucial to list your business on this app, and it is the best thing to do. When a company registers with Mindbody, customers who look for particular services can discover your business quickly and thus help you increase your revenue.

With Mindbody, you can showcase your business and highlight the things that you are best at. Showcasing your products or services will help create an enhanced customer base and help you gain a competitive edge. It will help you to stand out in the competition. Check Mindbody Overview.
Business Model of Mindbody
Mindbody is renowned for its incredible business model and has a well-organized customer base. The company focuses on the company which is engaged in the wellness and health sectors. Broadly, Mindbody provides four value propositions that include performance, accessibility, brand or status and risk reduction.
The company includes a varied range of options and thus creates accessibility. The solutions are created to link both demands as well as supply sides in the wellness industry. The industry offers an array of activities including salon and spa, integrated health, activities of children, fitness and health and arts.
Some significant efforts of Mindbody are as follows:
Secure Sessions and Transmissions: The company uses Transport Layer Security, which a data encryption method that makes sure all internet-based communication is confidential.
Secure Data Centers: The company involves Tier 4 data centers that are handled all the year round by information technology experts.
PCI-DSS: Mindbody conducts an annual audit to maintain PC1 Level 1 certification and thus supports network protocols.
Data Backups: The company keeps secure data of the customers on a server that cannot be accessed easily. Snapshots are created to get rid of the loss of data.
Disaster Recovery: The company also maintains the recovery data about disaster management.
How does Mindbody make money?
As the name suggests, Mindbody is a different company as its prime focus on the wellbeing of people by providing wellness and healthcare and beauty products to customers. It also includes yoga, personal training, martial arts, and salons and spas.
Hence, the company is committed to wellness. When it comes to how does the company make money, the company collects money from its clients as a part of the monthly fee. The customers pay fees for using the software.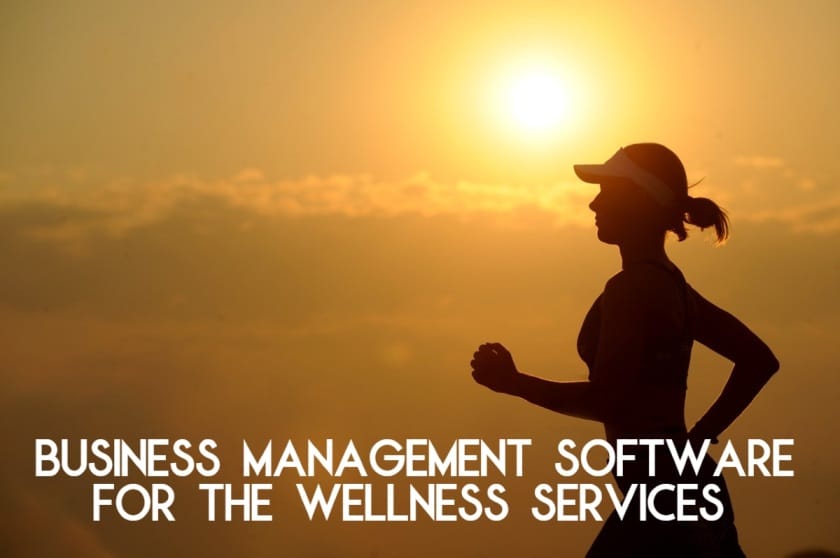 How to build an app like Mindbody?
Are you planning to build a wellness app like Mindbody?
You can try our on-demand marketplace script UberforX to build a similar app. Check the demo to get more ideas of how to use the opensource script and build your app with our dedicated development team.
iScripts UberforX includes:
iOS and Android Apps
Control Panels for Admin, Users
Open-source and fully customizable
Payment Gateways etc
Use this premium marketplace platform to launch various on-demand services marketplace.