Will 2021 let you create a successful online business?
You might have thought about it every year and stuck at countless ideas.
Planning to start your own online business is a smart move in 2021. The biggest challenge you face right now is to choose the best online business.
Always remember, The key to real success, is a long-term vision.
We're here to tell you 2021 is the best year to start your online business. There are lots of opportunities and you should take advantage of them. To help you get started, here we are listing the online business ideas.
Read them and figure out which connects you most and start your research.
On-Demand Services:
On-demand services are one of the most prominent businesses of the new era. On-demand services can be anything such as food delivery, hairstyling and makeup, technology, repairperson services, and many more.
Several advantages of an on-demand service show that this business is the best to start in 2021. The era of mobile technologies has given on-demand services a boost as anything can be demanded online with a touch. This business can be scaled as per the customers' demands and is considered one of the most secure businesses in the new era.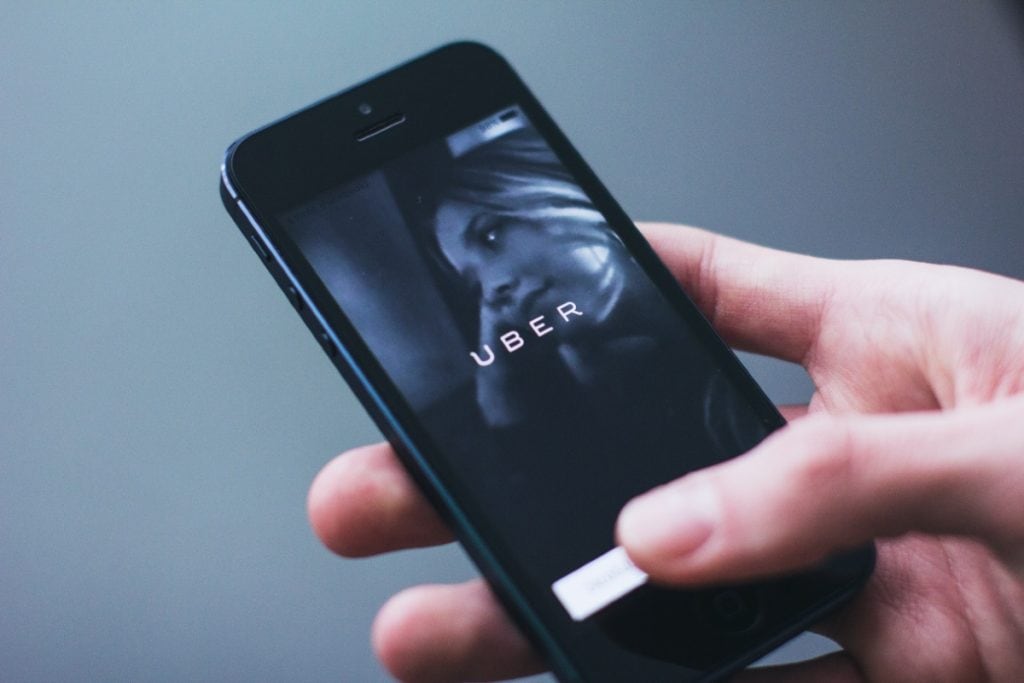 If you were to create a new On-demand platform, what would it do?
On-demand services can be considered a subset or a derivative of traditional delivery and sharing services. Do you have a service-based business idea to fill the needs of a specific market? Utilizing an Uber-for-X business model will save on startup costs. The platform we've created helps users book services provided by vendors you decide to add to your site.
Online Food Delivery:
With the advent of the pandemic, businesses have taken a new turn. Online food delivery is getting popular as people are looking forward to ordering food through their mobile rather than visiting the outlet. Here are the best food delivery apps in the world in 2020. The independent platform of Uber Eats provides a wide range of hotels to browse through and select your favorite dish to order.
There are several advantages of online food delivery, making it one of the potential businesses in this new era. The ordering process is simplified through online food delivery. Online food delivery is done through an app that can efficiently manage customers and their orders, helping the business run smoothly.
Another exclusive feature is the online delivery tracking application that provides real-time tracking of the driver's location and route to the destination. Online food delivery platform allows you to monitor your expenses in fantastic real-time. The Estimated Time of Arrival (ETA) will also be provided along with the tracking system.If you are looking into investing in online food order and delivery platforms, include unique features to become the next big name in the industry!
Peer to Peer Lending:
Peer to peer lending is better known as P2P lending. In this type of lending, businesses and individuals can lend money through the online services that help match the lenders to their right borrowers. When it comes to peer to peer loans, you don't need a third-party consultation or a middleman to get your loan approved.
P2P lending is entirely safe and is believed to be one of the rising businesses in 2021. P2P follows a simple and straightforward method. The investors and the borrowers use a unique lending platform for any transaction concerning P2P.
There are several benefits of Peer to Peer lending services that make it an appropriate business for the year 2021. Online applications for a Peer to Peer loan takes significantly less time as compared to traditional lending systems. Peer to Peer lending also offers lower rates to lenders, which is remarkable.
Logistics Services :
The logistics services are believed to be one of the most prominent businesses that people can use to create online service like last-mile delivery service business in the new era. A logistics customer portal consists of a website designed to give the customer access to logistics solutions that they require. There are several benefits of a logistics customer portal business that is mentioned below. 
These days offering customers top-tier services has become essential, which is applicable in the logistics industry too. Creating a logistics customer portal will help to reduce operational costs and increase customer satisfaction by many folds. In addition to being a key to customer satisfaction, last-mile delivery is both the most expensive and time-consuming part of the shipping process.
Last Mile delivery systems are booming. So if you're into investing in a similar business venture or crowdsourced delivery services, the very first step to execute is to select a professional order tracking and delivery platform.
Ecommerce Business:
E-commerce business allows visitors to shop and make instant purchases. Online shopping cart is one of the most profitable eCommerce business software that allows people to start an online business. With several distractions in the shopping industry such as online deals, offers, and cashback, retailers are having a difficult situation in terms of revenue. 
Nowadays, tech-savvy retailers have come into action to improve their businesses through online platforms. With the pandemic's advent, people are now looking forward to shop online rather than visiting the shops. An online marketplace is a digital marketplace platform with a website and app for better service. This is the place where several sellers and buyers connect with each other.
Customers visiting an online shopping cart can have a safe and secure shopping experience being seated at the comfort of their homes. The customers shopping can experience a hassle-free, easy payment procedure. Customers can also provide their feedback on the platform to let others know about the services offered and the shopping experience in a specified online shopping cart website.
Virtual Product and Service Swapping:
Virtual products are also known as digital goods and are non-tangible goods. Virtual shopping has become a trend during this pandemic. Online Swapping Software allows you to create your own swap meet website where users can easily buy, sell, and swap items.
Virtual products can be sold individually or b sold with other products too. There are several advantages to the virtual products business. Through virtual products, businesses can quickly establish their products to new audiences. Building prototypes and designs have become very popular, especially after introducing virtual products in the market.
Save time and cost on-site development by taking advantage of the premade Virtual swap meet software solution available to you. Service swapping is believed to be one of the most profitable businesses in 2021. Swap is a very profitable way to exchange goods and services. This business system follows the barter rule. There are several prosperous services of swapping businesses such as Listia, Letgo, TradeMade, etc.
Online Education Portal:
Online education is the demand of the new era wherein online educational portals are essential. It provides access to analytical tools that allow users to monitor the data and results. Several online educational portal businesses offer enhanced tracking services to universities to follow students and remarket to high potential students.
Online education portal is a very profitable business as it has a better search engine ranking than many university websites. Online portals have no barriers to offering global reach and brand exposure. Popular education platforms like Coursera, edX are providing free courses to students from top universities like MIT, Oxford, Harvard, to name a few.
With so many language apps and virtual tutoring tools, it appears that online education might become a new normal.
Social Networking Apps:
Social networking apps have taken the online market by surprise, as it is one of the most profitable businesses in the new era. Social networking is the use of the internet to keep in touch with friends, family, and relatives. Taking a cue from the popularity of this social networking platform, perhaps, developers translated the concept to other purposes too.
You can also meet new people through this platform. Several benefits make social networking app the best businesses in 2021. As there are no barriers, your social networking apps will have a global platform. Offering customers a clean interface with necessities will rapidly enhance your user base, unlike other businesses that take a lot of time.
Online Printing and Design Studio:
Online printing and design studio businesses are high in demand as it helps to offer customized services to customers. The sales of printed mugs, t-shirts, toys, bags, and many more have raised the demand for online printing and designing solutions. These businesses have several benefits, so it is one of the best businesses to start in 2021.
The capital required to start an online printing and design studio is significantly less. With many companies offering printing and design products, the machinery and tools prices have decreased rapidly, making it best to be purchased.
The printing ideas can prosper in the modern world paving tiles to have improved design styles in many like t-shirts, cards, Business branding, and many further possibilities. The face of traditional printing businesses has paved a new way with the introduction of online design and printing software.
Online Store Building Platforms:
Online store building platforms help new businesses to establish online in the quickest fashion. This e-commerce platform is straightforward to use as everything is found in the dashboard with a smooth interface. The online store building is the future as all customers are now looking forward to shopping online, especially after the pandemic. The procedure to start an online store with the help of a store builder is very straightforward.
The customers who build stores on your website have the potential to manage and create their own online stores. The innovative eCommerce platforms have made easier to start an online business with improved aspects of buying and selling.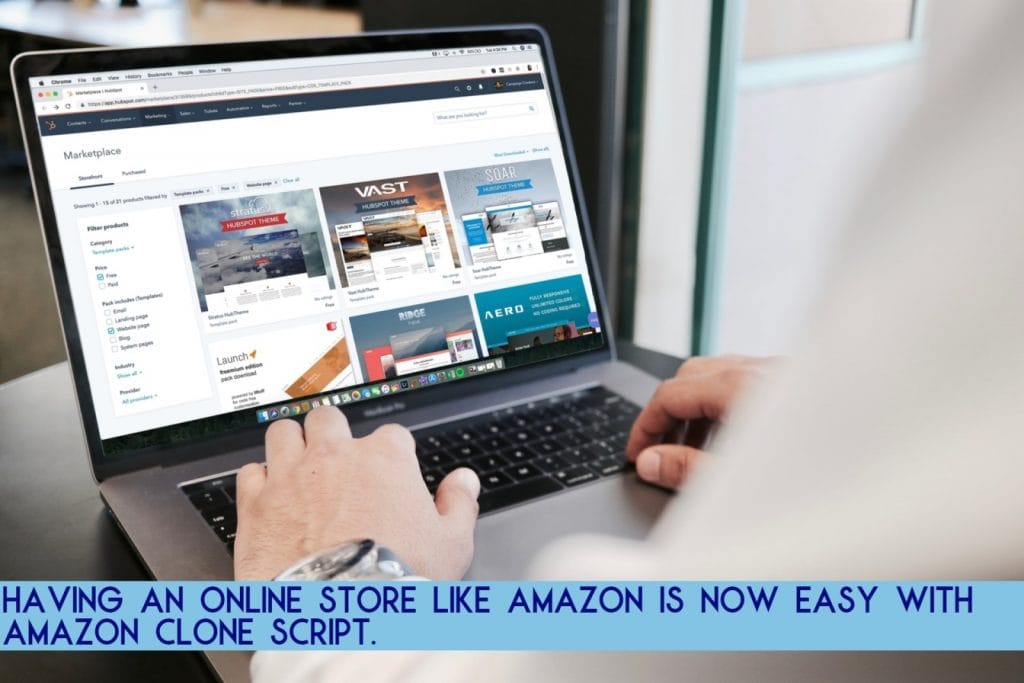 There are no downloads required; you simply have to register and fill in all the details required. After proper scrutiny, you will be able to start selling online hassle-free. There are several advantages that online store builder offers, such as services at the minimum rate, round the clock assistance, and real-time shipping and expenditures.
Conclusion
Coming up with a brilliant mobile app development idea is not so challenging if you have a clear perspective and know what goals you want to achieve through this app. However, it is still a matter of concern since a few of the online trends are emerging as new and have been claimed irrelevant in the past. We might just have to wait until the start of 2021 to know the exact impact of these trends across the globe.
While COVID-19 is implying a dramatic impact on global trade in several industries, there are certain things that organizations with global supply chains should aim at minimizing overall in the short term.
Are you planning to start a new online business in the next year? iScripts dedicated development team can help you to build your idea. Share your idea with us.